Installation
Check out this installation video: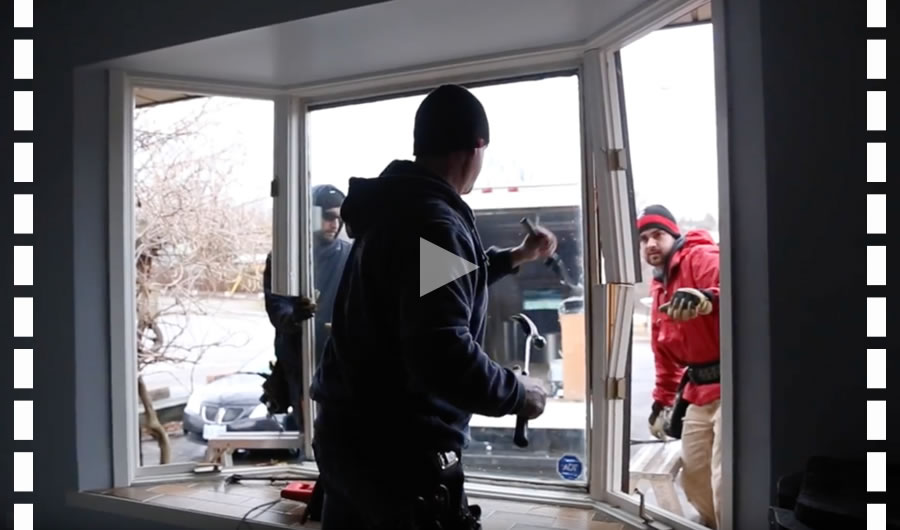 It's our process of installing the window that makes Universal Windows so much better then our competitors.
First thing we will do is invest a little time to protect your investment my laying out carpets so that your floors stay clean during the whole process. Then will double check the measurements from the inside of the house to make sure that we're matching the windows to the appropriate openings.
Based on the type of installation, we'll remove whatever has to be removed to provide the proper installation. At this stage one of our professionals will shim and level the window so that it has proper positioning for foam insulation. Our vehicles are equipped with tools and machinery that enables our installers to prepare the windows and materials being used insuring a proper fit onsite.
While the installers are caulking and sealing the windows from the outside, members of our team are cleaning up on the inside by vacuuming, carting away the old windows and other debris.
Then one of our installers will take some time to explain how to properly operate the windows ensuring extra customer satisfaction.
Upon completing the job, all of our customers receive a full written warranty from the window manufacturer.
We not only take pride in the fine details of our window installations, but we take just as much pride in the satisfaction of our customers and that's why you'll see the name Universal Windows proudly displayed on the side of our trucks.